Houston-based Baker Hughes Inc. plans to begin a temporary furlough program for some employees.
"In response to challenging industry conditions, Baker Hughes has implemented a temporary 5 percent pay reduction for certain U.S. employees during the last 14 weeks of 2016, while providing those employees four additional paid holidays," according to a statement provided by a Baker Hughes spokeswoman. "These efforts will allow us to lessen the need for additional workforce reductions while remaining focused on serving customers and maintaining safe, compliant operations."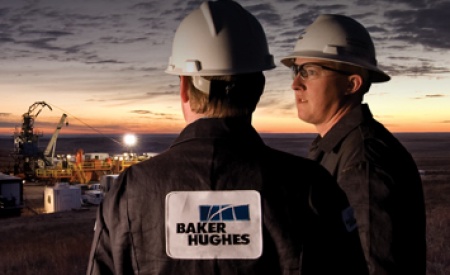 The pay cuts will begin Sept. 11 and last through the end of the year. Certain employees in division such as global operations, chemical operations, human resources, sales, corporate security and information technology are exempt, the Houston Chronicle reports.
Several major energy companies — and oil field services companies in particular — have cut jobs during the oil downturn.
Baker Hughes, one of the largest oil field services companies in the world, reported 36,000 employees in July. That was down from 39,000 in its first-quarter release and 43,000 in its 2015 annual report.
Locally, Baker Hughes cut just over 1,000 jobs over the past year, according to HBJ research. Overall, job cuts averaged about 11 percent for the Houston-based energy companies that have reported employment data to the HBJ for the past two years.
However, Houston's energy sector is at the tail end of the layoff process, Patrick Jankowski, vice president of research at the Greater Houston Partnership, told the HBJ recently.
"You get to a point where you just can't cut anymore and still have a company," Jankowski said. "There is a sense out there that the worst is over. Companies are trying to hold on to their employees for when things turn around."
Baker Hughes is the third-largest oil field services company in the world, after Halliburton Co.  and Schlumberger Ltd., which cut 5,000 and 8,000 jobs in the second quarter, respectively.
– See more at: http://roughneckcity.com/roughneck-city/oilfieldnews/765/baker-hughes-to-cut-pay-in-effort-to-avoid-more-job-cuts#sthash.58K85veE.dpuf